Evans Distribution Systems, a full-service third-party logistics provider for warehousing, transportation, staffing, fulfillment, and value-added solutions, is expanding with a new warehouse location in Romulus, MI.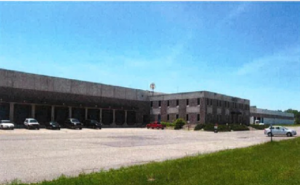 " We are excited about this opportunity to grow in the Detroit area.  This additional capacity in Romulus will enable Evans to support the growth of our existing customers as well as provide new customers with flexible supply chain solutions." said Leslie Ajlouny, VP Business Development of Evans Distribution Systems, "We hope to share more positive news in the future as we expand the services offered in this facility."
Evans has leased 100,000 square feet with plans to expand to 330,000 square feet of warehouse space in the near future. There are 30 dock doors, 4 ground level doors and the facility is also rail-served by CSX. This will be the second warehouse facility Evans operates in Romulus.
About Evans Distribution Systems
Evans Distribution Systems, headquartered in southeast Michigan, was founded in 1929 as the Central Detroit Warehouse Company. It has evolved into a full-service, third-party logistics provider offering warehousing, transportation,fulfillment, value added and staffing to the manufacturing, food and beverage, consumer goods, and chemical industries. Evans currently employs more than 600 associates and operates over two million square feet of space in Michigan and across the U.S. Find more information on our website, www.evansdist.com. Read the latest supply chain insights at Evans' blog, or follow the company on Facebook and Twitter.
Source: https://www.evansdist.com/media/evans-opens-new-facility/?utm_source=ActiveCampaign&utm_medium=email&utm_content=Evans+Monthly+Newsletter+-+February+2019&utm_campaign=February+Newsletter+2019